A Fund Focusing on the Most Vulnerable: Families, Women, and Children
The Russian invasion has devastated millions of lives in Ukraine. The Ukrainian Relief Fund focuses its efforts to provide essential aid to help refugees who have seen their lives upended and been forced to flee.
Identify Ukrainian Families in Need
Identify Highest Priority Donation Items
Ship Those Items to Ukraine
Partner with Local Contacts to Ensure Distribution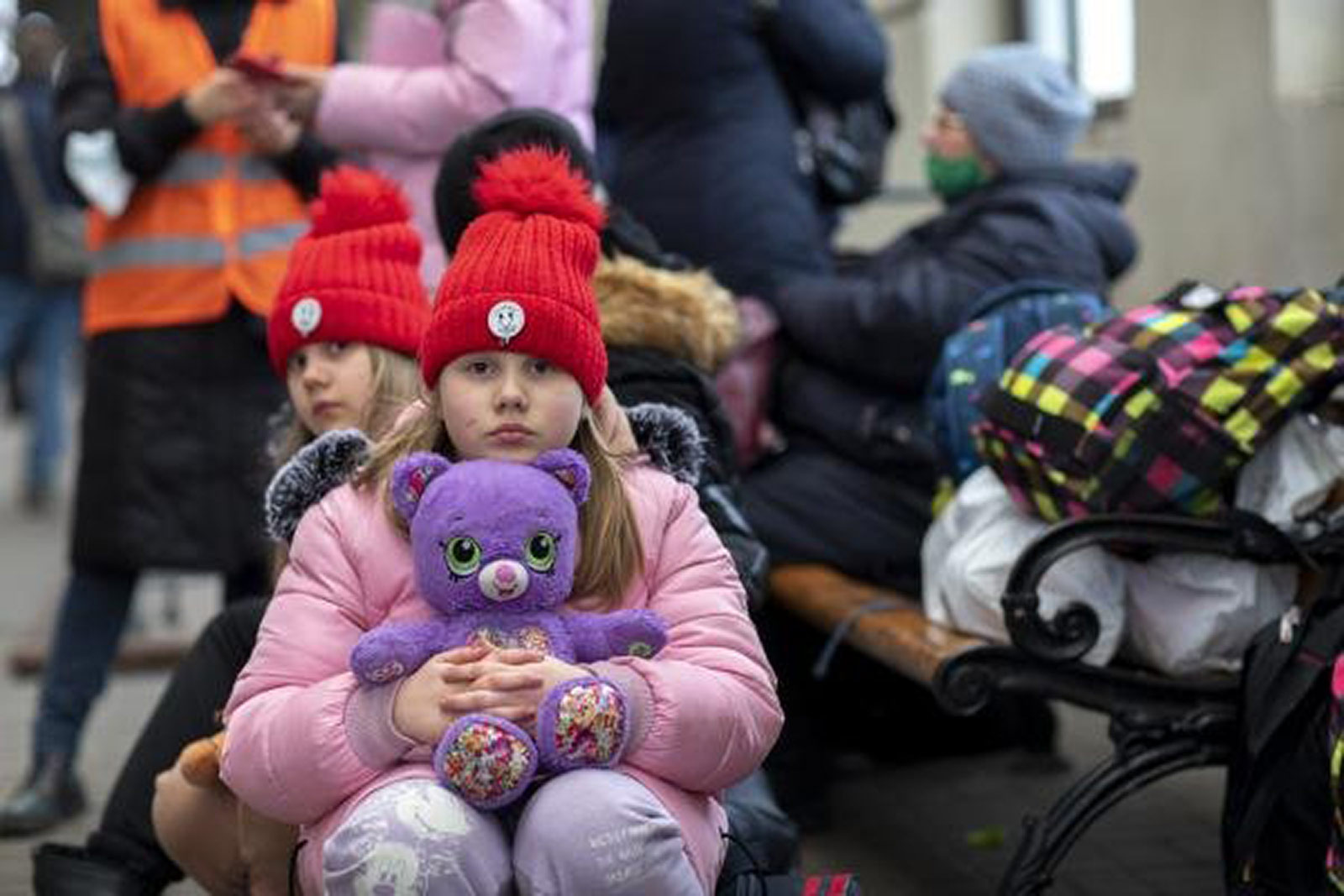 Ukraine Relief Fund 2022 Winter Fundraising Drive
As you have likely seen, the devastation visited upon Ukraine has intensified. The Russian forces have increased their mass, indiscriminate artillery bombardments in the East and South of Ukraine. They have also continued their terroristic tactics of deliberately targeting civilians throughout the country, conducting missile attacks on malls, apartment complexes, and schools. Just this week, Russia unleashed one of the largest barrages against Ukrainian cities since the start of the war.
Even with the rapid advance of Ukrainian forces in Kharkiv and Kherson, it will be an incredibly difficult winter for Ukraine. The Russians have begun targeting the electric grid and related infrastructure, leaving vast swathes of the country without electricity and heat.
To that end, we have begun a new fundraising drive to provide generators, winter clothes, and food to at risk Ukrainian families.
A donation to aid Ukrainian families during this treacherous time of year can be made via our website (https://www.ukrainefund.net/donation ) or check (details are below).
The money we raise during this fundraising drive will go directly to Ukrainians impacted by the Russian invasion. Your donation could be the difference between a family having heat during winter. It could be the difference of an elderly Ukrainian having access to blankets and cold weather clothing. It could be the difference between a child sleeping in warm comfort or sub-zero temperatures. Quite honestly, for the most vulnerable, it could mean the difference between life and death.
Our first distribution of generators is already in process, and we aim to continue this initiative for the remainder of winter.
Putin and the Russian invaders are failing on the battlefield. They are now trying to force concessions onto Ukraine by committing atrocities, attacking civilian infrastructure, and plunging the country into cold and darkness. We know these efforts will not succeed. The will of the Ukrainian people, along with the support of the West and donations like yours, will allow Ukraine to persevere through the winter and continue to expel the invaders.
Again, we cannot thank you enough for your support and/or donations. It is in times of greatest need and hardship where you learn of your true friends, both new and old. We thank you and will continue our efforts to bring some relief and hope amidst darkness.
Thank you | Дякую